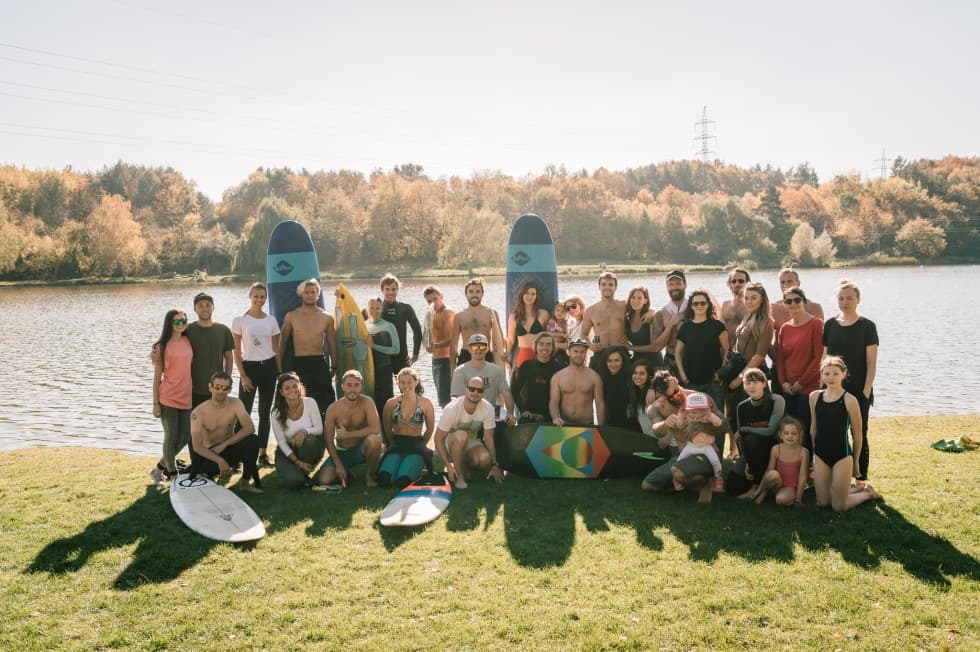 Fill in the application form and join us! It does not really matter whether you are an experienced surfer or a beginner or whether you have just booked your first surf trip. Our activities are for everyone! It's only up to you how much you want to participate in our activites.
The membership fees are voluntary, but after paying them, you can take a full advantage of the offers that are connected to the membership. Those are for example cheaper trainings, members-only events and discounts with our partners.
Annual membership fee
The 2023 annual membership fee is 600 CZK for adults and 150 CZK for kids below 18. By paying it , you become a fully-fledged member. That allows you to vote during our club meetings and be able to engage fully in the club activities. Paying the annual membership fee is also a required condition for taking advantage of the discounts and benefits that we offer. Should you not pay the annual membership fee, you still become a privileged club member, that can attend the members-only events but you can not benefit from the stuff mentioned above.
The account number for membership fee payment is 2101352805/2010, kindly state your birth date as a the variable symbol in YYYYMMDD format and mention "2023 membership fee" in the message for the beneficiary. The account is transparent, so you can check out what's happening there any time.
Membership benefits
If you decide to pay the membership fee, you:
become a fully-fledged club member and you will be able help us decide about the future of the club during our club meetings
can join our paid activities for lower prices for fully-fledged members
will support us and help us to do stuff the way we do it!
club merch
Would you like to wear the colors of our club? You can buy the club merch in our clubhouse at Štvanice Island. We still have some leftovers ;)!