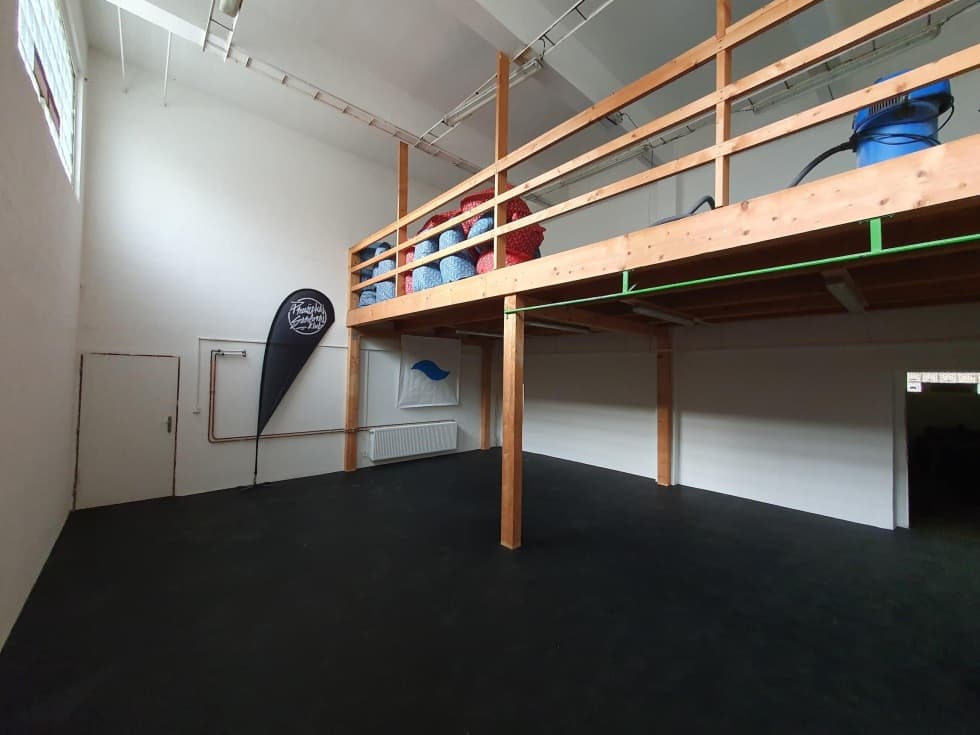 prague surf club clubhouse
After more than 5 years of searching for our homespot, we have managed to find it at the best possible location. Thanks to our cooperation with Vlny Štvanice, we are now residing right next to the river wave at the Štvanice Island and the legendary Mystic Skatepark in the very center of Prague.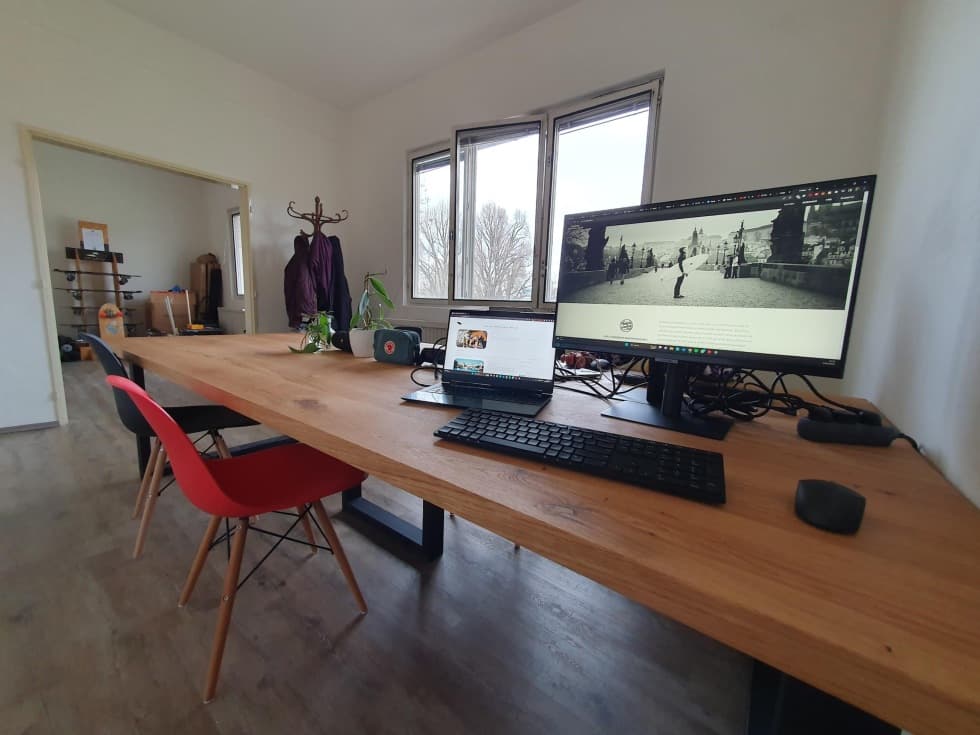 prague surf club office
We have a huge table, WiFi, sofa and plants and we can not be happier. The office serves as the administrative heart of the club and a place to organize important meetings. We do not want to keep it to ourselves so you can also book a spot there to cowork with us. We have, of course, also a kitchen and a toilet.
gym
Together with Vlny Štvanice, we have managed to reconstruct this beautiful space. It is a former gym of Pražský Slavoj and the Dukla's boaters. We have accommodated it to our needs and we organize regular surf-fit trainings and yoga there. Book your spot here in our calendar.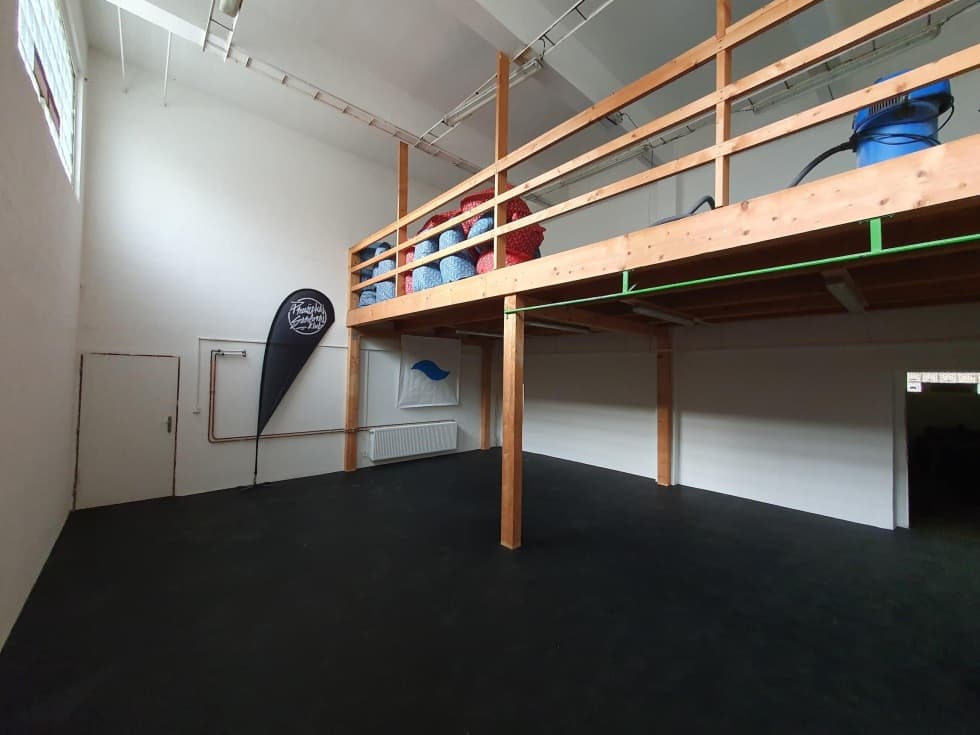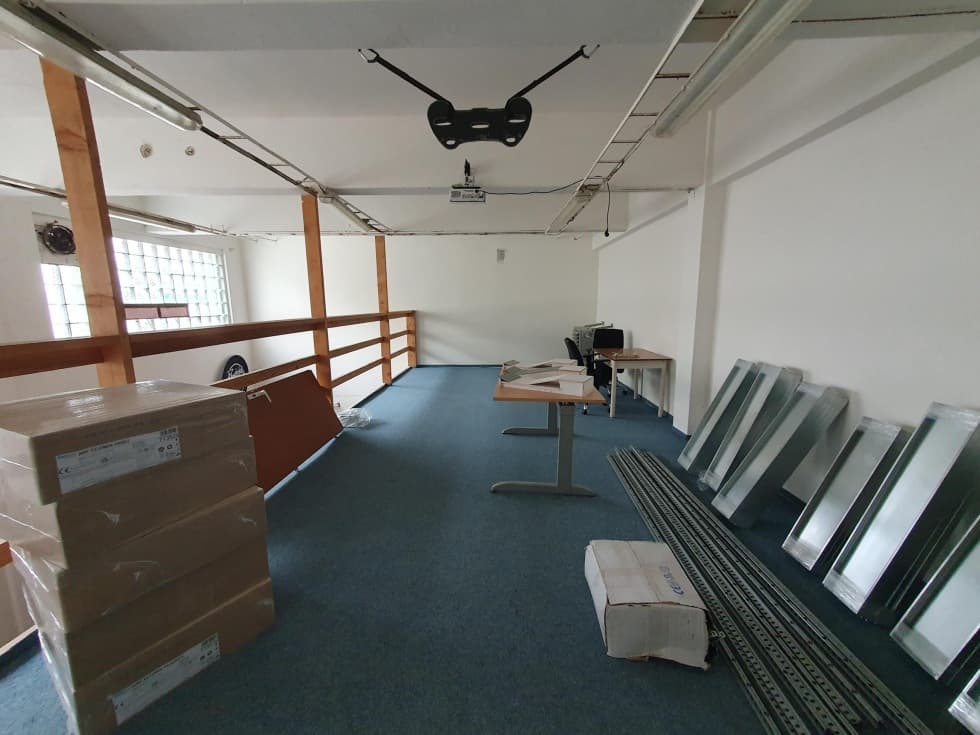 gallery
Right above the gym, there is a gallery space that will serve as a community space for movie screenings and smaller events. If it's free, you can use the gallery and the gym whener you want while you are coworking with us.
changing rooms
You can use our changing rooms to get ready for our river surfing sessions or yoga classes. There are lockers and a hot shower.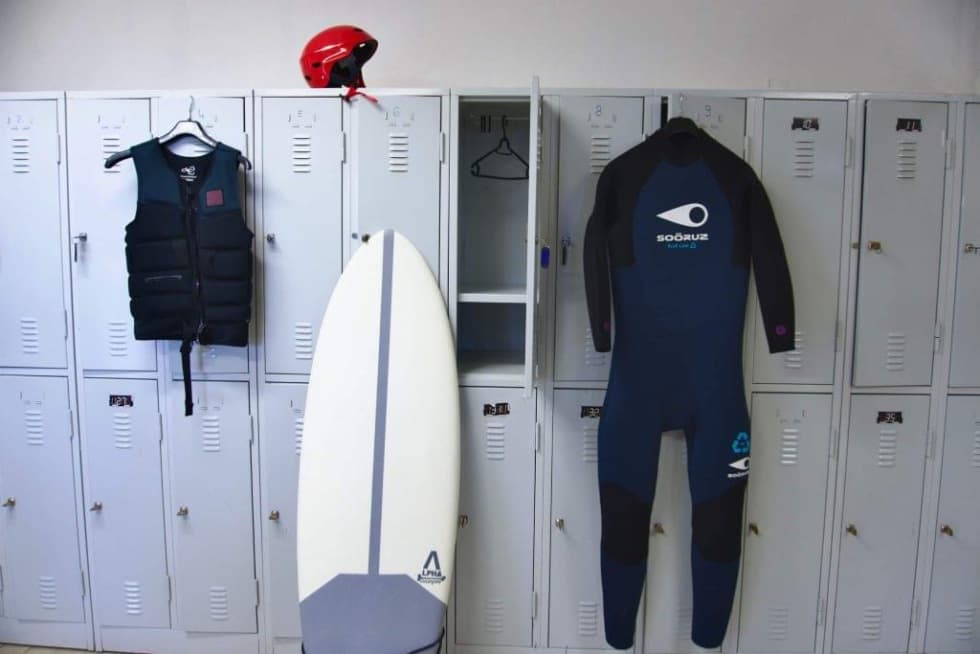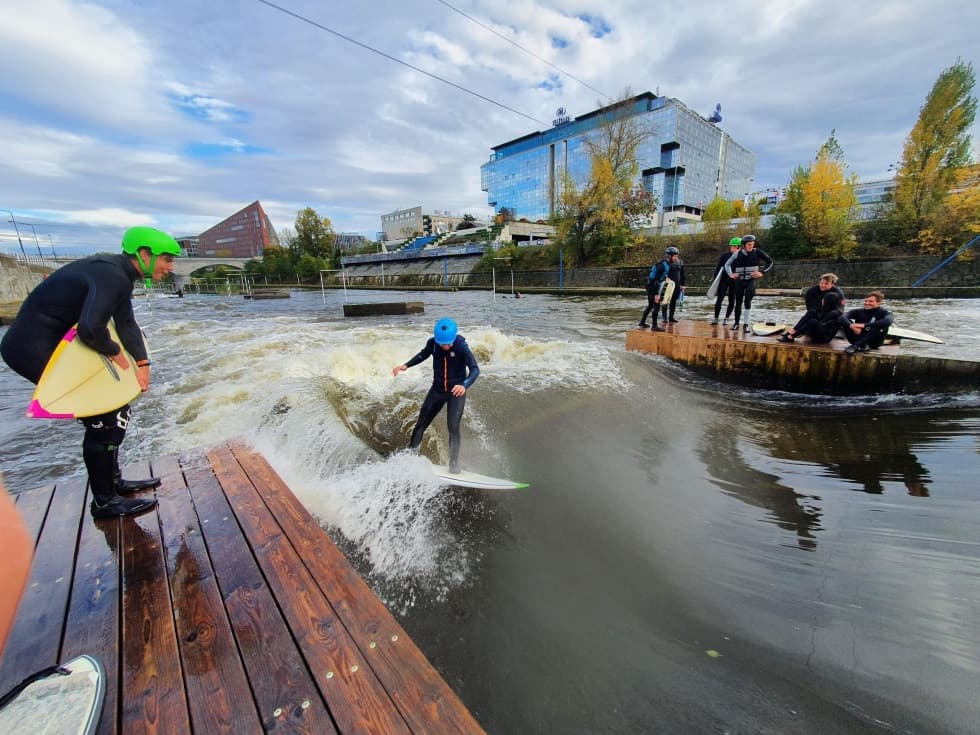 the wave
The most important spot for our club, the river wave NAUTIS, built by Vlny Štvanice right above the wild water canal. Find all the necessary information here.
multifunctional sports field
There is a multifunctional sports field right next to our clubhouse, where we can play soccer, beach volleyball or basketball.